Portfolio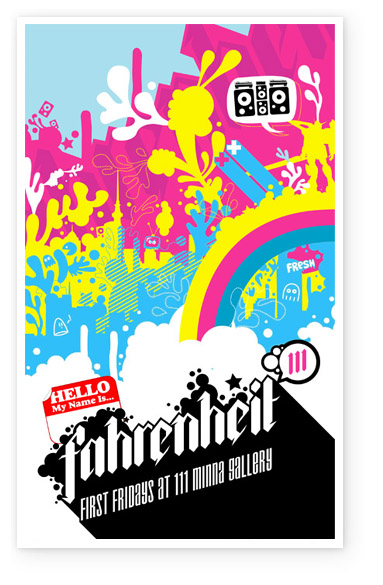 Fahrenheit 111 Flyer.

Print
2005
Designed to promote a new monthly at 111 Minna Gallery.

Flyer of the week on NiteVibe.com.

---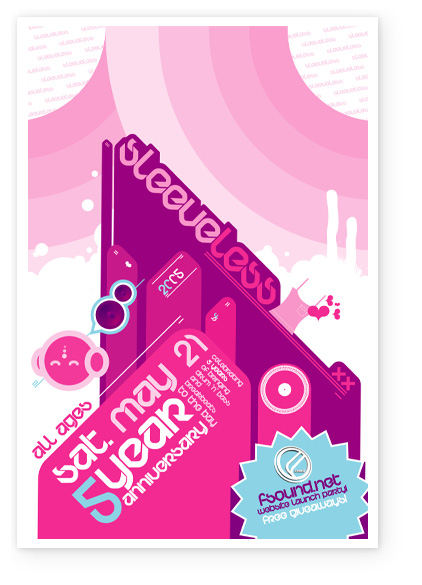 Sleeveless Flyer.

Print
2005
Developed for Sleeveless SF, this flyer was designed to promote the 5th anniversary of the fabulous trio of drum and bass vixens. A sleek and feminine design is offset by quirky graphical touches and vector illustration. The flyer was accompanied by a web banner campaign.
---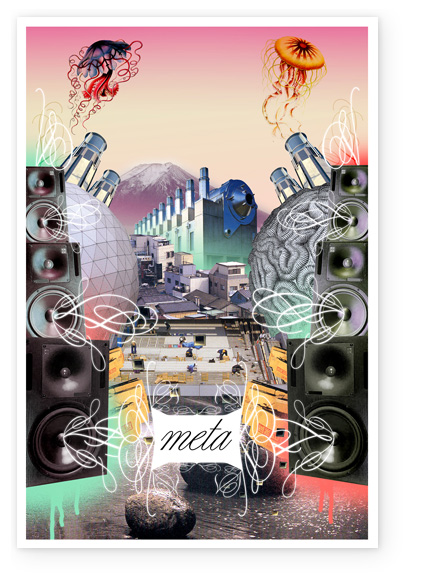 Meta Flyer.

Print
2005
This flyer was developed for a friend, Justin Boreta, for an electronic music event he was promoting. Given the themes of springtime (the party was scheduled close to the vernal equinox) and Japanese culture, I worked closely with Justin to make his vision come to life. I decided that a collage treatment could convey the complexity of the music. A branding was developed for the promotion team 'Meta' and continues to be used for future events.
---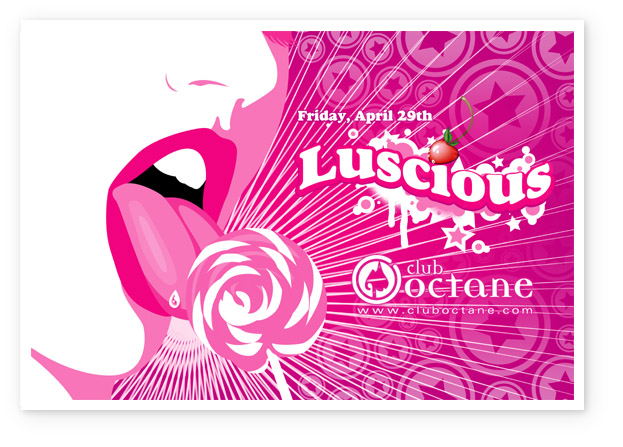 Luscious Flyer.

Print
2005
This flyer was designed for an event at Club Octane, the largest nightclub on California's central coast. Working directly with the promoter, we came up with a branding and flyer design that was stylish, sexy, and appealing to a broad target audience.
---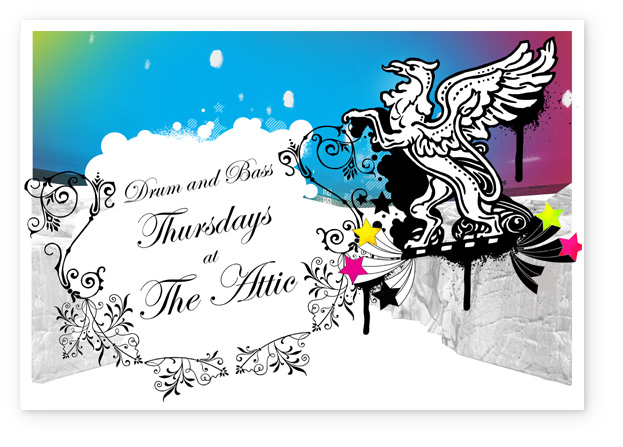 Attic Flyer / Poster.

Print
2005
A dynamic and attractive design was needed to capture the attention of the local music subculture as a new weekly event for 2005 heralded the return of Drum and Bass to Santa Cruz. This flyer and poster gave Drum and Bass Thursdays a strong visual presence in print and online.
---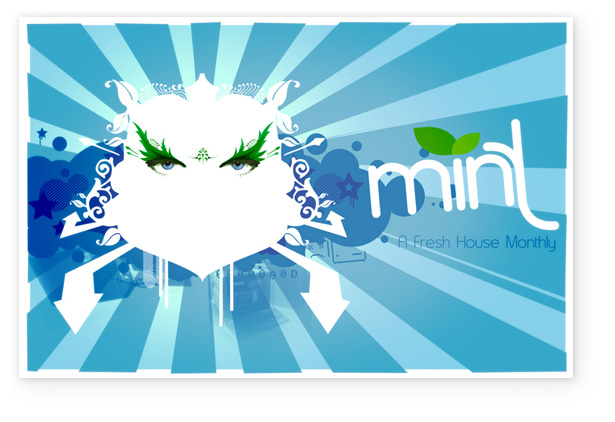 Mint Flyer.

Print
2004
Developed for an event at Club Octane, This flyer was designed to visually convey the idea of 'Mint', as well as to give the house music monthly a sophisticated edge and separate it from similar events. A custom logotype was developed for the event which continues to be used.
---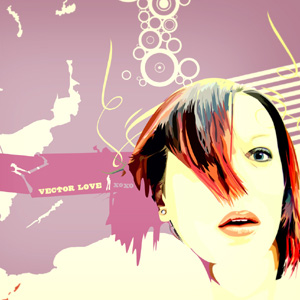 Vector Love.

Digital
2004
A personal project. We

graphic design.
Get some

on your desktop: 1600x1200